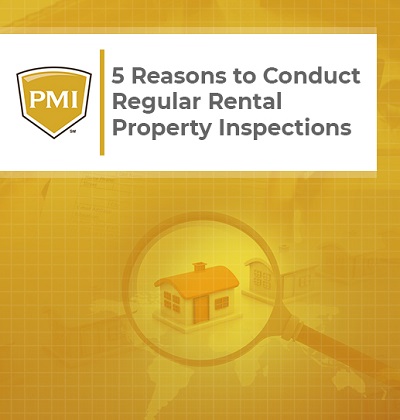 Maintaining a residential property requires care and maintenance to ensure its longevity and preserve its value. In the case of rental housing, a majority of owners don't live on-site and rely on tenants to maintain the condition of their investment property. Despite your effort to screen applicants and find the best tenants, that won't always translate to proper home maintenance behavior. The best way to make sure your property is properly maintained is to conduct regular rental property inspections. Here are five reasons why it is important.
1. To make sure that tenants are complying with the terms of the lease
Not all tenants are alike, so it's important to make sure to have a set of agreed-upon rules in the contract regarding conduct and care of the property. For example, you can put in the agreement that tenants are expected to keep noise to a minimum after a set time to avoid inconveniencing the neighbors. Are pets allowed? Have there been unapproved alterations? While you may have screened them beforehand, even the best tenants may become lax or careless. To encourage them to keep the property in tip-top shape, let them know that there will be regular rental property inspections.
2. To confirm no illegal activity is taking place
Avoid headaches later on by checking how tenants are using your property. Unscrupulous individuals can turn rental properties into drug houses or headquarters for illegal activities. By scheduling regular inspections, you can ensure that this isn't the case for your rental property.
3. To identify needed maintenance and repairs
Without regular inspections, minor repairs can turn into major repairs over time. For example, a small leak can turn into a big problem that can lead to busted pipes, water damage, or mold growth if left unaddressed. What could cost a few dollars to fix could end up costing hundreds or more, so it's important to identify needed maintenance and repairs. This can also help keep your tenants happy by making sure that air conditioning, plumbing, and electrical systems are working well.
4. To preserve the value of your property
You may have heard of rental property nightmares wherein landlords inspect the property after a tenant has moved out only to discover that the unit has been trashed, there have been unapproved alterations, or major repairs are needed to get the property rent-ready again. To prevent this from happening, conduct regular inspections to preserve the value of your property.
5. To facilitate landlord-tenant communication
You may be a landlord who lives close to your rental property, or you may be a landlord who lives further away. Whatever the case may be, rental property inspections open a venue for tenants to communicate their needs, and for you to reiterate the rules to your tenants. Both can work toward making improvements and ensuring that the property is a healthy and safe place to live in.
Relying on a property management company to do regular rental property inspections will save you from hassles and worries in the long run. Contact PMI of Greater Boston today to discover the benefits of letting us manage your rental property.